Express Despatch Courier
is a multinational special logistics service organization that provides highly secure shipping and general diplomatic services to governments, agencies, VIP personalities, and multinational organizations. We provide top-notch international shipping and delivery services when security and protection of high-value assets matters most. Global transfer of sensitive and classified materials is our specialty.
With many years of experience and unrivaled service delivery, we have built an extensive knowledge of the sector's needs and requirements.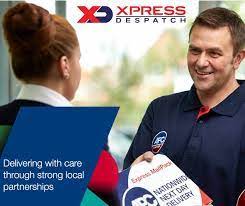 Our Services
We optimize the functioning of foreign entities worldwide, by making our clients' transactions safe and confidential.
It is our utmost priority to assist organizations to smoothly and successfully conduct their businesses in any locality worldwide, without any form of interference whatsoever.
With an extensive knowledge of global security environment, we guide our customers to make the best decisions, adapting ourselves to fulfill your specific needs.
Click here to see the list of partners